---
How To Make Money on Facebook: Best Ways To Try Now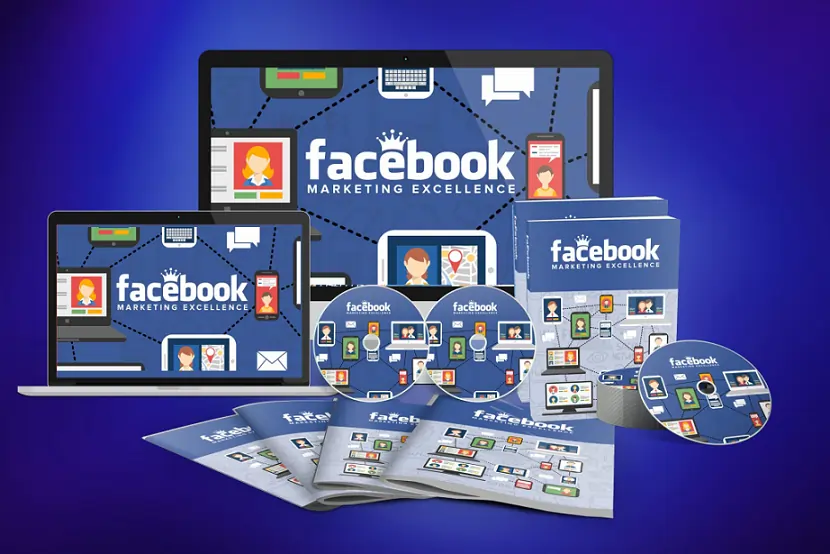 July 27, 2023
No Comments
17
How To Make Money on Facebook
Best Ways To Try Now
Welcome to our comprehensive guide on how to make money on Facebook! In this article, we will explore of the best and most effective strategies to help you monetize your presence on the world's largest social media platform. Whether you're an entrepreneur, influencer, or just looking to earn some extra income, these methods are sure to give you a head start in achieving your financial goals.
Leveraging Facebook for Profit: An Expert's Guide
Facebook, one of the world's most popular social media platforms, has evolved beyond a platform for sharing photos and connecting with friends. With billions of active users, it has become a fertile ground for individuals and businesses to explore various money-making opportunities. In this article, we will explore ten of the best ways to make money on Facebook, empowering you to harness the platform's potential to its fullest.
1. Setting Up a Business Page on Facebook
To embark on your money-making journey on Facebook, the first step is to establish a professional and engaging business page. A business page not only lends credibility to your brand but also provides valuable insights and analytics. Use eye-catching visuals, craft a compelling bio, and include essential contact information to make a strong first impression on potential customers.
2. Creating High-Quality Content
In the vast sea of content on Facebook, standing out requires consistently delivering high-quality, valuable, and engaging content. Utilize a mix of formats such as videos, images, and written posts to cater to different audience preferences. Focus on delivering content that addresses your audience's pain points, entertains them, or adds value to their lives. Remember, quality content is the foundation of a successful Facebook money-making strategy.
3. Leveraging Facebook Ads
While organic reach is valuable, Facebook ads can significantly amplify your brand's visibility. The platform offers a range of ad formats, including image ads, video ads, carousel ads, and more. Define your target audience based on demographics, interests, and behaviors to ensure your ads reach the right people. Continuously monitor ad performance and make data-driven adjustments to optimize your return on investment (ROI).
4. Building a Community and Engaging with Followers
Beyond just acquiring followers, focus on building a loyal community around your business page. Engage with your audience through responding to comments, messages, and hosting live sessions. User-generated content, such as customer testimonials and reviews, can foster a sense of trust and authenticity among your followers.
5. Partnering with Influencers
Influencer marketing has become a powerful tool for expanding brand reach and credibility. Identify influencers within your niche whose values align with your brand and collaborate with them. Influencers can help showcase your products or services to their followers, increasing your brand's exposure.
6. Selling Products and Services on Facebook
Facebook provides multiple avenues for directly selling products and services. Setting up a Facebook Shop allows you to display your product catalog, handle transactions, and provide customer support. Additionally, Facebook Marketplace is an excellent platform for individuals and businesses to list items for sale.
7. Monetizing Facebook Groups
Facebook groups with a substantial following can be monetized through various means. You can offer paid memberships, exclusive content, or run sponsored posts within the group. However, maintain a strong focus on providing value to members to ensure continued engagement and growth.
8. Offering Online Courses and Workshops
If you possess valuable expertise in a particular area, consider creating and promoting online courses or workshops through Facebook. Many users are eager to learn new skills, and providing valuable educational content can be a lucrative venture.
9. Affiliate Marketing on Facebook
Affiliate marketing involves promoting products or services and earning a commission for each sale made through your unique affiliate link. Choose affiliate programs that align with your niche and audience, and avoid being overly promotional to maintain trust with your followers.
10. Running Contests and Giveaways
Contests and giveaways are an effective way to increase engagement and attract new followers. Design creative contests with clear objectives and exciting prizes. Ensure you comply with Facebook's guidelines and policies to avoid any issues.
11. Utilizing Facebook Live for Business
Facebook Live offers a real-time and interactive way to connect with your audience. Host live sessions to showcase new products, answer questions, or provide behind-the-scenes glimpses of your business. The authenticity of live videos can foster a stronger bond with your followers.
12. Tracking and Analyzing Performance
To refine your Facebook money-making strategies, analyze key performance metrics regularly. Utilize Facebook's Insights tool and other analytical platforms to gauge the success of your content, ads, and overall engagement. Make data-driven decisions to continually improve your approach.
13. Avoiding Common Mistakes
In the dynamic world of Facebook marketing, mistakes can happen. Avoid common pitfalls like overposting, ignoring negative feedback, or spamming your audience. Stay adaptable and responsive to the platform's algorithm changes.
Conclusion
Making money on Facebook requires dedication, creativity, and adaptability. By setting up a professional business page, creating compelling content, leveraging ads, engaging with your audience, and exploring various monetization methods, you can unlock the true potential of this social media giant. Remember that authenticity and building genuine relationships are the keys to long-term success.
Frequently Asked Questions (FAQs)
1. Is it necessary to have a large following to make money on Facebook?
While a large following can certainly help, it's not the sole determinant of success. Engaged and targeted audiences often convert better, so focus on building a community that values your content.
2. Are there any upfront costs associated with these strategies?
Some strategies, like running Facebook ads or setting up an online store, may require initial investments. However, many methods can be started with little to no upfront costs.
3. Can I use all six strategies simultaneously?
Yes, you can combine multiple strategies, but make sure not to overwhelm yourself. Choose the ones that align with your goals and resources.
4. How long does it take to see results?
Results vary depending on various factors, such as the chosen strategy and your level of dedication. Some may see results within weeks, while others may take months to build a sustainable income.
5. Should I focus solely on Facebook, or can I use other platforms as well?
While Facebook is an excellent starting point, diversifying your income streams through other platforms can reduce risks and broaden your reach.
6. How do I avoid scams and fraudulent opportunities?
Always research the opportunities thoroughly and only work with reputable companies. Trust your instincts, and if something sounds too good to be true, it probably is.
Recommended Posts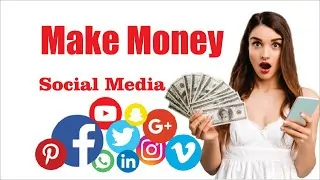 July 28, 2023
July 25, 2023