---
How To Make Money On Instagram In 2023: Ways To Profit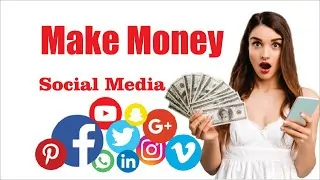 July 28, 2023
No Comments
14
How To Make Money On Instagram In 2023: Ways To Profit
Welcome to our comprehensive guide on how to make money on Instagram in 2023! In this article, we will walk you through effective ways to profit from your presence on this popular social media platform. Whether you're a seasoned influencer, an aspiring entrepreneur, or just someone looking to monetize your passion, we've got you covered.
Leverage Sponsored Posts for Income
One of the most common ways to make money on Instagram is through sponsored posts. Brands and businesses are constantly looking to collaborate with influencers who have a significant following. By partnering with these brands, you can promote their products or services to your audience in exchange for a fee.
Become an Affiliate Marketer
Affiliate marketing is another lucrative opportunity on Instagram. You can join affiliate programs and earn commissions by promoting products or services and driving sales through your unique affiliate link.
Create and Sell Your Own Products
If you have a creative streak, consider selling your own products. Whether it's physical merchandise, digital goods, or even online courses, Instagram provides an excellent platform to showcase and sell what you offer.
Monetize Your IGTV Channel
IGTV (Instagram TV) allows you to upload long-form video content. Use this feature to share valuable content and monetize your channel through ads, sponsorships, or even gated premium content.
Run Instagram Contests and Giveaways
Engage your followers by hosting contests and giveaways. By partnering with brands or using your own products as prizes, you can boost your following and gain exposure for your brand.
Offer Social Media Management Services
If you have a knack for social media, consider offering social media management services to businesses looking to enhance their online presence.
Provide Instagram Consulting and Coaching
Leverage your expertise to offer Instagram consulting and coaching services. Many individuals and businesses are willing to pay for guidance on growing their Instagram accounts.
Collaborate with Other Influencers
Collaborations with fellow influencers can expand your reach and expose you to new audiences, leading to potential monetization opportunities.
Utilize Instagram Shopping
Profit from Instagram Shopping allows you to tag products directly in your posts and stories, making it easy for your followers to purchase what you feature.
Secure Brand Partnerships
Brands are often on the lookout for long-term partnerships with influencers who align with their values and target audience. Building such relationships can lead to consistent income.
Promote Your Services as an Influencer
If you're an influencer in a specific niche, leverage your expertise and offer your services, such as fitness training, fashion styling, or photography.
Host Instagram Live Sessions
Instagram Live provides an excellent opportunity to interact with your audience in real-time. You can host Q&A sessions, workshops, or behind-the-scenes glimpses, potentially leading to tips and donations from appreciative viewers.
Use Instagram Stories to Drive Traffic
Swipe-up links in Instagram Stories can be a game-changer for driving traffic to your website or blog, where you can further monetize through ads or product sales.
Join the Instagram Partner Program
If you have a sizable following and meet certain criteria, you may qualify for the Instagram Partner Program, unlocking additional revenue streams.
Offer Shootouts and Sponsored Mentions
Monetize your Profit from Instagram account by offering shootouts or sponsored mentions to other brands or creators seeking exposure.
Sell Stock Photos and Videos
If you're a talented photographer or videographer, you can sell your work as stock content to individuals or businesses.
Run Instagram Ads for Businesses
Become proficient in Instagram advertising and offer your services to businesses seeking to run targeted ad campaigns.
Write Captivating Captions and Offer Copywriting Services
Compelling captions are essential for engaging followers. If you excel at writing, you can offer copywriting services to businesses for their Instagram posts and ads.
Host Virtual Events and Workshops
Plan and host virtual events or workshops, monetizing them through ticket sales or sponsored partnerships.
Diversify Across Multiple Social Platforms
While Instagram is a fantastic platform, don't put all your eggs in one basket. Diversify your online presence across various social media platforms to reach a broader audience and maximize your earning potential.
Conclusion
Congratulations! You've now explored  effective ways Profit from Instagram in 2023. Remember, success on this platform takes time, effort, and creativity. Choose the methods that align with your strengths and interests, and most importantly, enjoy the journey!
FAQ
Q1. Can I make money on Instagram without a large following?
A1. Absolutely! While a significant following can be advantageous, focusing on niche audiences and high engagement can still lead to monetization opportunities.
Q2. How do I attract brands for sponsored posts?
A2. Present your Instagram account professionally, showcase your engagement metrics, and reach out to brands relevant to your niche with personalized pitches.
Q3. Is it essential to post every day to monetize my Instagram account?
A3. While consistency is vital, quality content and strategic posting are more important than posting excessively.
Q4. What are LSI keywords, and how do I incorporate them?
A4. Latent Semantic Indexing (LSI) keywords are semantically related terms. Research and naturally include them in your content to improve SEO.
Q5. Can I make money on Instagram without spending money?
A5. Yes! Many methods, such as affiliate marketing and sponsored posts, can be started without any upfront costs.
Q6. Should I switch to a Business Account on Instagram?
A6. Yes, a Business Account provides valuable insights and features that can aid your monetization efforts.
Remember, stay consistent, authentic, and always engage with your audience. Good luck on your journey to making money on Instagram!
Recommended Posts
July 27, 2023
July 25, 2023