---
The Power of Social Media in Digital Marketing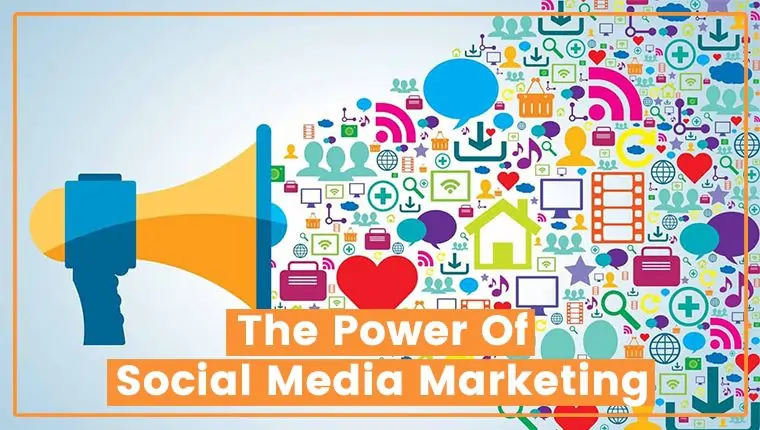 June 12, 2023
No Comments
56
The Power of Social Media in Digital Marketing
Exploring Different Types of Social Media Use
Introduction
In today's digital landscape, social media has become an integral part of our lives. It has revolutionized the way we communicate, connect, and consume information. In the realm of digital marketing, social media offers immense opportunities for businesses to reach and engage with their target audience. In this article, we will delve into the various types of social media use in digital marketing and explore how they can be harnessed for maximum impact.
Leveraging Social Media for Brand Awareness
One of the primary benefits of social media marketing for businesses is its ability to enhance brand awareness. By establishing a strong online presence across different social media platforms, companies can expand their reach and connect with a larger audience. Engaging content that resonates with the target demographic is key to attracting and retaining followers. Creating visually appealing posts, sharing informative articles, and posting engaging videos can help businesses build a loyal community of brand advocates.
Social Media Advertising Strategies
Paid social media advertising campaigns are another effective way to leverage the power of social media in digital marketing. Platforms like Facebook, Instagram, Twitter, and LinkedIn offer robust advertising solutions that allow businesses to target specific audience segments based on demographics, interests, and behaviors. By optimizing ad formats and placements, businesses can achieve higher conversions and generate a positive return on investment (ROI).
Harnessing the Power of Social Media for Customer Engagement
Social media provides businesses with a direct line of communication with their customers. Companies can use social media channels to provide timely customer support, address queries and concerns, and build stronger relationships with their audience. Encouraging user-generated content and reviews can also help create a sense of
community and foster trust. Additionally, organizing polls, surveys, and contests can stimulate interaction and gather valuable feedback.
Social Media as a Tool for Market Research
Social media platforms are a treasure trove of information for market research. By monitoring and analyzing customer sentiment and feedback, businesses can gain valuable insights into consumer preferences, pain points, and trends. Social media also offers an opportunity to keep a close eye on competitors and their strategies. This information can be utilized to refine product offerings, identify gaps in the market, and drive innovation.
Influencer Marketing on Social Media
Influencer marketing has gained significant popularity in recent years. By collaborating with relevant influencers in their industry, businesses can tap into their followership and leverage their credibility to promote products and services. Influencer marketing campaigns can help drive brand awareness, reach new audiences, and increase conversions. It is crucial to measure the success of these campaigns by tracking metrics such as engagement rates, click-throughs, and conversions.
The Role of Social Media in Search Engine Optimization (SEO)
Social media and SEO are interconnected in several ways. Social signals, such as likes, shares, and comments, can impact search engine rankings. By incorporating social media into their SEO strategies, businesses can enhance their online visibility and improve organic search rankings. Additionally, integrating social media sharing functionalities on websites can increase the reach and amplification of content, driving more traffic and engagement.
Social Media Metrics and Analytics
To evaluate the effectiveness of social media efforts, it is important to track key performance indicators (KPIs). Metrics such as engagement rates, reach, click-through rates, and conversion rates provide valuable insights into the success of social media campaigns. By analyzing this data, businesses can make data-driven decisions, optimize their social media strategies, and drive better results.
Future Trends in Social Media and Digital Marketing
Social media is a dynamic landscape, and staying abreast of emerging trends is crucial for businesses to stay competitive. The continuous rise of new social media platforms and features presents both challenges and opportunities. Understanding evolving consumer behaviors and preferences is essential for crafting effective social media strategies. Innovations in social media advertising, analytics, and targeting capabilities will shape the future of digital marketing in Chandigarh.
Conclusion
Social media has transformed the way businesses approach digital marketing. Its wide-reaching impact, ability to enhance brand visibility, and engagement potential make it an indispensable tool for businesses of all sizes. By leveraging the different types of social media use discussed in this article, businesses can unlock new opportunities, amplify their brand message, and drive meaningful results. Incorporating social media into a comprehensive digital marketing strategy is essential for businesses looking to thrive in the digital age.
FAQs (Frequently Asked Questions)
1. How can social media help businesses in digital marketing?
2. What are the different types of social media use in digital marketing?
3. How can businesses leverage social media for brand awareness?
4. What role does social media play in influencer marketing?
5. How can social media contribute to search engine optimization (SEO)?
6. What are some key social media metrics businesses should track?
7. What are the future trends in social media and digital marketing?
8. How can businesses measure the success of social media advertising campaigns?
9. What are some effective strategies for customer engagement on social media?
10. How can businesses use social media for market research?
Recommended Posts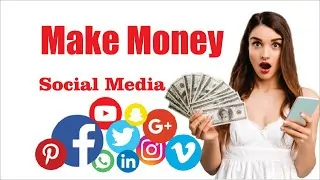 July 28, 2023
July 27, 2023
July 25, 2023