---
Best 18 Most Important SEO Factors for Ranking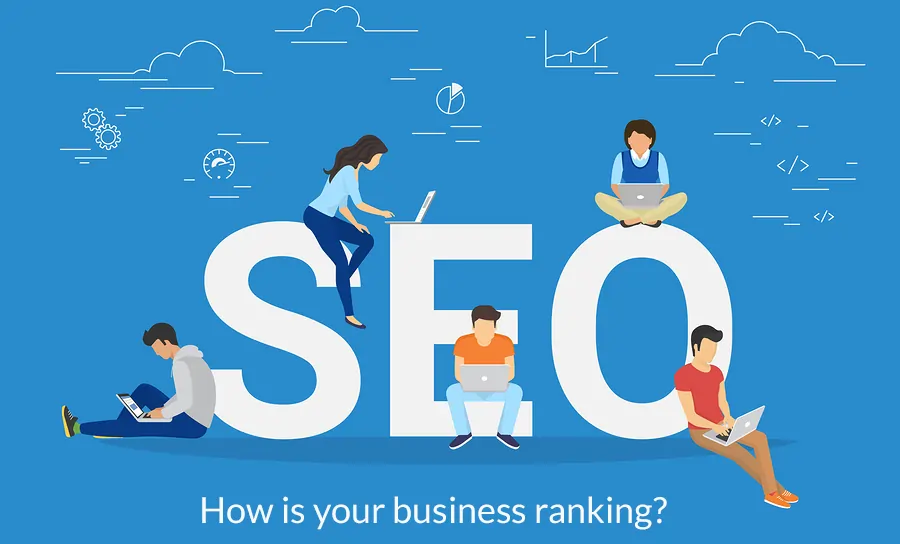 May 26, 2023
No Comments
69
Best 18 Most Important SEO Factors for Ranking
Search Engine Optimisation (SEO) is becoming increasingly complex. AI algorithms have complicated search. To get top SEO rankings, we must understand and implement the Top 18 SEO criteria. Top 18 SEO Factors.
Top 18 SEO ranking factors
1. Content
Google prioritizes providing the best search results. Google and visitors want fresh, comprehensible, useful, and thorough user-relevant search intent material. Long-form, complex content ranks higher in search engine results pages, according to multiple studies. The top 10 results average over 1890 words.
Google also examines whether the search query fits the content. Google usually boosts SERP rankings if consumers like your page.
2. Backlinks
Backlinks are still the most important ranking criteria for your webpages, even though Google plans to abandon them. Backlinks help Google find high-quality, reputable, user-intentioned material for any search query. Google patents suggest that freshness and traffic may be important backlink indicators.
Black hat SEO is now too risky—your links must come from a variety of high-authority websites in your niche.
However, after Rank rain Machine Learning Algorithm, Google is sharper than ever and can tell if backlinks to a website are real. Google may de-index your site if you use black-hat backlinking methods.
3. Semantic saturation
Semantic saturation is a search or user action that generates meaningful results even when the retrieved information contains none of the question terms or the search involves no query text but still corresponds to the user search query.
SEO content needs enough keywords, entities, and images for its duration. Like in the previous days of SEO, the material should be natural-sounding and informative.
"Semantic query search utilizes artificial intelligence and machine learning to comprehend the searcher's intent and the significance of the question to just not find the synonym of the word but the contextual meaning of the keyword relating to the content and user search query .". Google now returns results based only on the text and keywords you enter. Google guesses. Google will analyze the relationship between the user search query and the suggested terms, how they operate together, and what they mean when you utilize semantic search. It avoids keyword stuffing and uses relevant keywords that the user may relate to for his search query. Semantic keywords lower bounce rates, which sends a bad signal to Google.
4. Keyword-HTML tag connection.
Keywords matter in 2020. HTML tags inform Google which content copy is most important. Google's algorithm evaluates the title and meta description tags that appear in search results. .Heading tags (H1-H6) should be useful and include keywords to divide your material. To display in image search results, alt tag text should be renamed to match the surrounding information. Including them in the title tag, URL, header tags, meta description, and post/page body boosts content relevance and helps Google analyze it.
LSI phrases related to the prime keywords are crucial. They help Google understand content meaning and choose results. They also improve mobile optimization and voice search optimization, according to current statistics.
05. Interactivity:
First Input Delay (FID), Largest Concertful Paint (LCP), Visual Stability: Commutative Layout Shift (CLS), Site Speed:
Google algorithm Core Web Vitals metrics.
a. First Input Delay (FID) captures a user's view of a site's interactivity and responsiveness. It determines the time between a user's first interaction with a page and the browser's response.
Field metrics like FID cannot be reproduced in a lab. Real-time web user interaction is essential to determine action response delay time.
b. Visual Stability – Cumulative Layout Shift (CLS) is an important web user-centric statistic for visual stability since it measures how often website users face unexpected design alterations. A low CLS ensures a great page.
c. Concertful Paint (FCP) and Largest Concertful Paint (LCP) measure how long web content takes to render on a page. Paint times are important, but they don't measure load responsiveness. It measures the time between when a user interacts with a page and when the browser can respond. Determining response delay requires user interaction.
Site speed indirectly influences SEO. Slow websites may hinder indexation since search engines crawl fewer pages. Slower pages affect user experience and increase bounce rates.
06. Nonintrusive Interstitial
Popup advertising are intrusive interstitials. They block most of a page, making desktop and mobile users' experiences terrible.
These adverts make accessing the page frustrating. Pop-ups for age verification are the main exception to the rule.
Desktop pop-ups are annoying, but mobile devices have even less screen real estate. These scenarios can ruin the user experience. Examples of this going wrong:
The webpage content is covered with interstitial pop-up advertising.
Unresponsive interstitial. Mobile users cannot close it, making the page worthless.
The interstitial appears without triggering, surprising mobile viewers. Finally, popups are annoying and ruin the user experience, which Google algorithms penalize.
07. Webpage Speed
Website speed indirectly affects SEO. If your site is slow, search engine bots will crawl fewer pages, affecting indexation. Slower pages affect user experience and increase bounce rates.
According to Backlink, a top-ranking site loads in 1900 ms, 17% faster than a number-10 site. Google's performance Update also considers page performance for mobile searches. Technically, mobile websites should load in 2 seconds or less and desktop websites in 3 seconds or fewer.
08. Mobile-Friendly Site
Complete mobile-first indexing. Google announced that starting September 2020, all websites would be rated on their mobile indexing variation, not their desktop version. Your website must be mobile-friendly to rank in search results.
09. HTTPS security
Google always prioritized security. Google also wants to make all websites viewed using Browse safe.
Google now requires HTTPS as a ranking indication. Non-HTTPS sites are deemed unsafe and lose rating.
10. Easy URL Structure
A clear, concise, relevant URL helps users and Google comprehend the page. Add keywords that fit the page's content. Google can then show your material to relevant searchers.
Custom URLs shorten the URL path and boost domain authority and landing page rank.
11. Schema, Rich Snippets
Organise data
Structured data includes numerous snippets, Schema, and Twitter cards when adding code to a website. Structured data improves search engine comprehension. Google scans structured data to display rich snippets in search results.
Rich Snips
Rich Snippets add content information to search engine results. Abundant Snippets show evaluation stars and aggregate reviews in local search results and Google my business box results.
Schema
Schema is a standard term for website usage, making it easier and more consistent to write code to mark up site pages for search engines. Marking up the business's name, location, phone number, email address, and merchandise helps search engines understand the content. Schema helps search engines comprehend the meaning of your material, how to crawl and index it, and how to categories the trust most worthy, correct query intend is the content for users.
12. User Behaviour, Time on Site, and CTR
User conduct
The SEO community is divided on whether Google uses user behavior to rank Web pages. Google denies it, but evidence suggests otherwise.
CTR, bounce rate, session depth, and length are the measures. Google Analytics and Google Search Console can show your user activity stats.
Website time
Google sees how long a visitor stays on your page before leaving as a sign that the material is entertaining, relevant, and useful. Search engine rankings rise with site quality.
If a visitor remains for only seconds, Google will assume your material wasn't interesting or helpful. Three minutes on site to boost organic rankings is common.
Click-Through Rate (CTR).
The click-through rate is calculated by dividing your site's search results page's clicks by impressions or views.
Google uses CTR to evaluate your site's SEO success because it shows SERP performance. A high CTR means searchers are drawn to the website and its content.
13. Social Signs
Great content is the best approach to promote your site on social media. Social interaction signals from renowned influencers and bloggers will increase your rankings.
Even "nofollow" Twitter and Facebook links boost domain and page authority.
14. Internal links
Internal linking is crucial to SEO rankings. First, internal links help Google understand your website and direct search spiders, crawlers, and bots—if a page has many internal links, Google considers it important.
Internal linking spreads link equity across the site, maximizing offsite optimization. Quality, web page content internal links increase user engagement metrics like conversion rate and time spent on the site, which gives search engine crawlers link juice equity and favorable ranking for the website.
15. GMB listing
Claim, optimize, and maintain your Google My Business listing for local SEO. It establishes your business, which boosts SEO. It improves local search rankings. Once you create a listing, the name, address, phone number, email address, website link, and operation hours qualify for local business and Google maps, opening and showing your business to nearby searches using terms like nearby, near me, etc.
16. Site Visits
Google sees traffic from users typing the site's URL into the browser bar as a sign that users value it and want to return.
If your UX and user engagement are above average, your direct website traffic will improve Google brand searches and boost your specialised ranking.
17. Bounce Rate
Search results must be relevant and timely. If your content, user intent inquiry, and most importantly, relevance is not crucial, optimized to user importance, and jumbled, visitors will quit and bounce back, lowering your website rank.
Google's RankBrain algorithm heavily weighs your website's bounce rate. High bounce rate tells RankBrain that your site's content is ineffective.
18. Photos and Videos
97% of the first page results feature images or illustrations. Images, video, infographics, and charts enrich material. Illustrations, screenshots, and infographics enhance the user experience by supporting the content.
Video boosts SEO and CTR. Video improves engagement and communication. Videos for commercial or personal websites increase CTR by 27% and conversions by 34%, according to MOZ.
Google recommends focusing on the above 18 SEO factors to boost rankings.
Recommended Posts
September 28, 2023
July 24, 2023